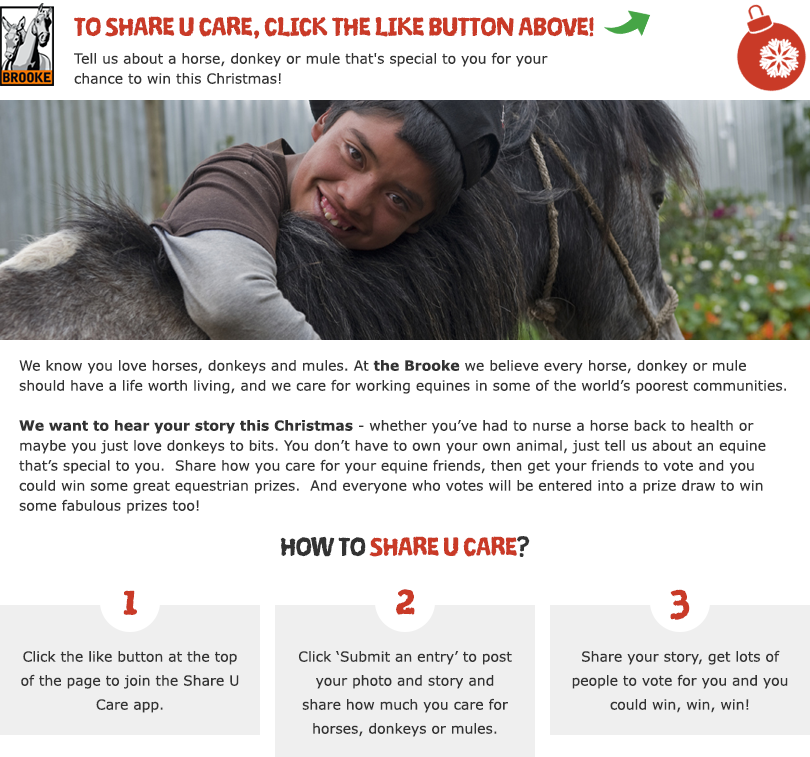 Share U Care with The Brooke and win prizes. We are proud to support The Brooke in the wonderful work that this charity does. Please help to spread the word, by joining in with the promotion on Facebook and the opportunity to win some fantastic prizes. Amongst the prizes is a fabulous hamper with our stylish Bliss hoof pick and leather case!
We know you love horses, donkeys and mules. At Brooke we believe every horse, donkey or mule should have a life worth living, and we care for working equines in some of the world's poorest communities.
We want to hear your story this Christmas – whether you've had to nurse a horse back to healthy or maybe you just love donkeys to bits. You don't have to own your animal, just tell us about equine that's special to you. Share how you care for your equine friends, then get your friends to vote and you could win some great equestrian prizes. And everyone who votes will be entered into prize draw to win some fabulous prizes too!
https://www.facebook.com/thebrookecharity?v=app_448952861833126&rest=1
Back