Ascot Racecourse recently hosted the Prince's Countryside Trust Raceday,
Alongside the racing, this was a lovely family day out where children were spoilt for choice with an array of activities, from rock climbing and pony rides to Easter entertainment all for FREE!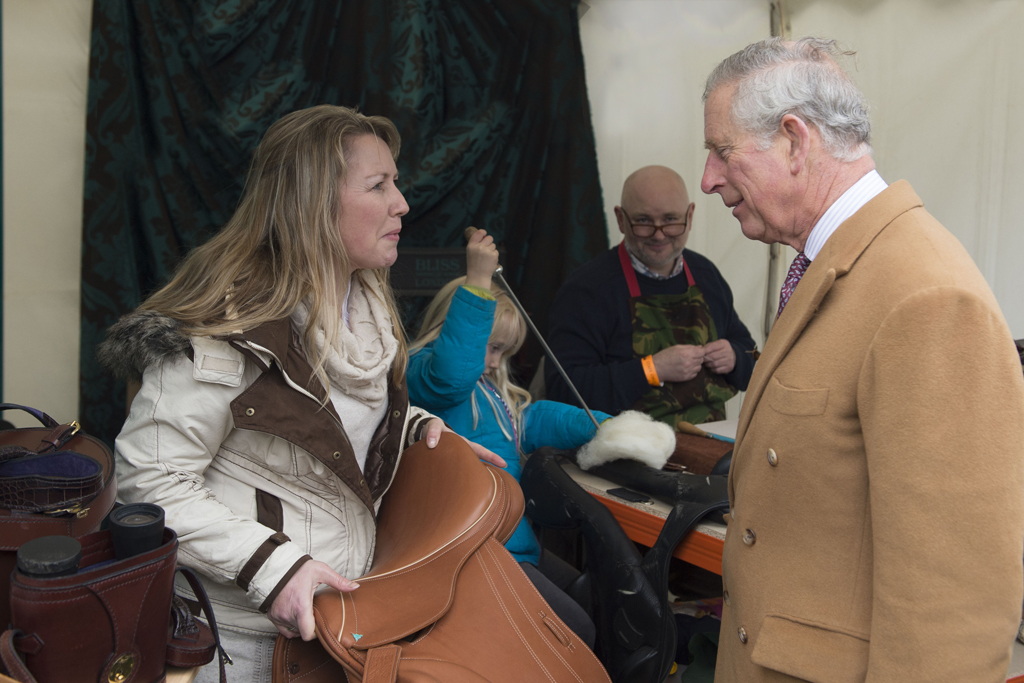 The Prince of Wales talking saddles and hunting with Nikki
HRH The Prince of Wales and The Dutchess of Cornwall attended the event, particularly enjoying the sheep racing where they were seen to be having quite a giggle. We were asked if we would receive a visit to our stand, where we were able to show case leather making skills to HRH The Prince who asked about the leathers and work involved in the top hat case. Even Erin managed to get in on the action by trying to flock a panel, where the Prince was happy to offer some advice on the process. Being an accomplished horseman himself the saddles were of great interest and he was keen to learn more about our production and export success.
With the emphasis on racing many visitors were drawn to our exquisite top hat and binocular cases. These are custom made in order to provide a perfect fit and in a variety of leather choices and colours.
Even the wind and rain couldn't damper spirits and Ant and Dec where on hand to lighten the mood by answering questions from children in the Colts and Fillies club!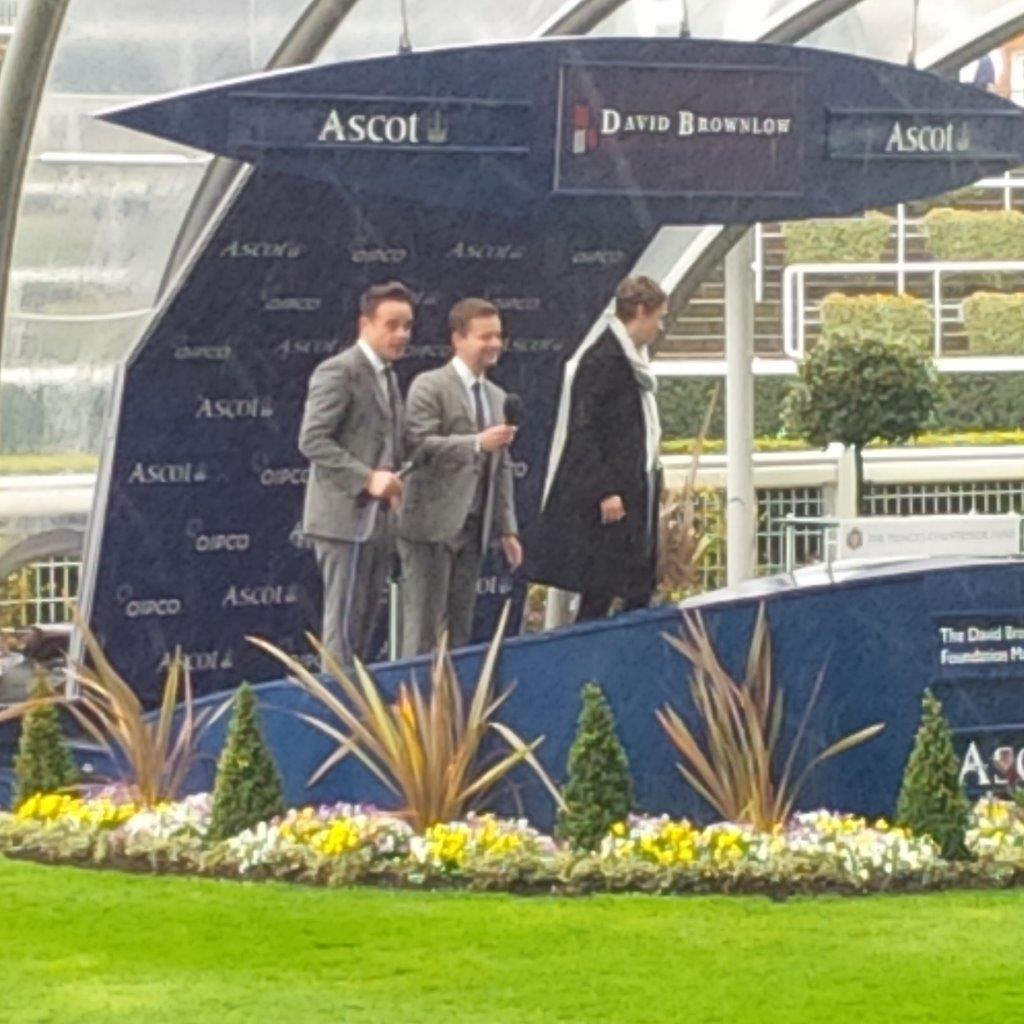 Ant and Dec lighten the mood in the wind and rain
Finally not forgetting the racing, A P McCoy fans were not disappointed when out of his 3 rides he secure yet another win on Un Ace to mark his last day at Ascot before his retirement. Fittingly HRH The Prince of Wales and The Dutchess of Cornwall presented him with a portrait on behalf of Ascot Racecourse.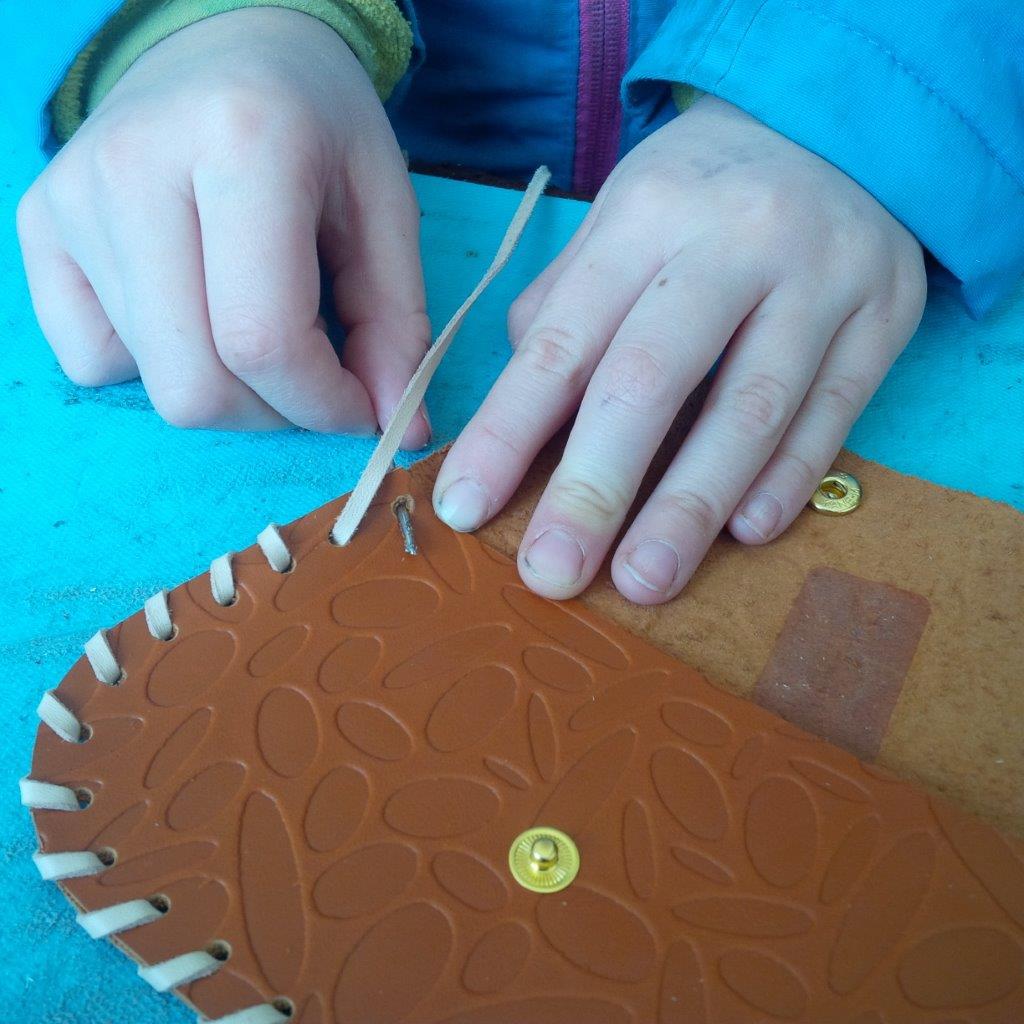 Children's crafts and purse making
Back