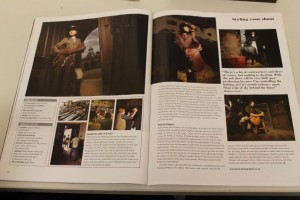 Drama, contrast, texture….
Jessica Bracey goes behind the scenes on Matthew Seeds latest shoot, where he uses his experience in shooting fashion and horses to bring style to the saddle market.
Professional photographer magazine came down to our saddle shoot for Bliss Of London recently and interviewed Matthew Seed - The Horse Photgrapher. "Matthew has been called the world's best equine photographer, and let us shadow him on a campaign shoot for this month's style feature" PP magazine.
To read the full 5 page article – the June edition goes on sale today.
Back