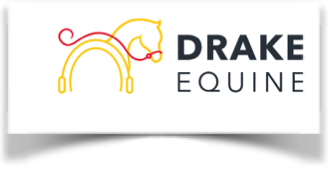 Robyn Drake, ESMT, CSF is based in Half Moon Bay, California and offers saddle fitting and body work in the Bay Area/NorCal for Bliss of London and Custom Saddlery. Her saddle services include saddle sales, fitting, flocking, tree adjustments, some repairs, and complete strip flocks.
She graduated from an independent US-based saddle fitting school, and then trained in England with a Master Saddler. She is qualified to work on any type of English saddle.
Robyn grew up on a large ranch and farm in Iowa where her family raised horses. She started with nappy shetlands, and undeterred by them, she has had horses ever since. Her degrees in Fine Art, and subsequent years as a professional artist in Chicago gave her a trained, professional eye for balance and symmetry which are essential in evaluating saddle fit, and biomechanical issues in horses which result in saddle fitting challenges.
Nearly 20 years ago, she started a business in equine massage, and studied with some of the best in the field on the East Coast for Equine Sports Massage and Myofascial Release. She also studied Equine Kinesiology and Biomechanics, and dissections through Tufts University Veterinary Medical School.
Her years as doing equine bodywork led her to enter into saddle fitting as an advocate for the horse after witnessing time and again the biomechanical problems that poor saddle fit can cause.
"Free, supple, sound."
650-228-8006
drakeequine@gmail.com
www.facebook.com/DrakeEquine
www.drakesaddlesavvy.com
Contact: Robyn Drake
Back