PERFORMANCE SADDLE FITS – SA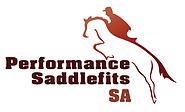 Lyn Prescott is the SA franchise holder of Performance Saddlefits.
Lyn has been riding most of her life beginning at Pony Club in her childhood/teenage years, followed by years of pleasure riding before taking up competitive riding again in her 30′s – initially competing in most disciplines on her Thoroughbred then concentrating on competitive dressage with her Friesian Warmblood gelding.
Lyn first met Paula in 2013 after a long and fruitless search to find a saddle to fit her very broad Friesian Warmblood. Paula's expertise and advice resulted in a well fitting, custom made saddle at a great price and Lyn finally had a happy horse whose performance improved dramatically after the change in saddle.
Paula then came to Adelaide to conduct a saddlefitting seminar and continued to travel to Adelaide in the following months, doing follow up saddlefitting. Lyn became interested in Paula's method of saddle fitting which was vastly different to anything else on offer in South Australia and eventually made the decision to train with Paula.
In February, 2014, Lyn attended and completed her certificate in Saddlefitting Principles through US Equinolgy, conducted by Dr Kerry Ridgeway. Lyn continued with ongoing training with Paula, eventually taking on the SA franchise of Performance Saddlefits in November, 2014 which was launched at Equitana in Melbourne of that year. Lyn has also completed a 2 day farrier course with master farrier, David Farmilo and is currently undertaking the US Equinology equine anatomy course.
Lyn continues to train with Paula with a view to completing her qualification as a saddle fitter with the UK Society of Master Saddlers.
Lyn is very passionate about the welfare and comfort of all horses – pleasure or competition – and is dedicated to finding the best saddlefit solutions for both horse and rider with a commitment to helping improve horse performance. She prides herself on integrity and honesty when giving advice on saddle fit and offers full after sales service on new saddles.
Lyn is an independent saddle fitter and can help you find a custom made option through one of the listed English and European manufacturers or an off the shelf/second hand saddle if this is the best option for you and your horse. Her desire is to educate horse owners that she saddle fits for and leave them with the knowledge to continually assess their own saddle fit.
Contact: Lyn Prescott, Adelaide, SA 5950, Australia, Tel: +61 417 802 688, Web: www.performancesaddlefitssa.com.au, Email: lyn@performancesaddlefitssa.com.au
PERFORMANCE SADDLE FITS – WA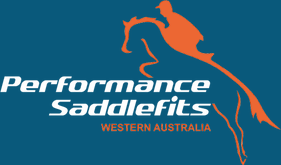 Performance Saddlefits WA started because of one horse. Most people have that one horse that changes their life… to me that was Jack. Through my journey with Jack I discovered the importance of correct saddle fit, and its impact on horse and rider health and performance. Unfortunately, I also learnt how difficult it is to find a saddle that fits.
We have all been there; we have a horse and no saddle to ride it! We need a saddle that fits but just can't seem to find the one that works for ourselves and the horse. This dilemma leads to spending thousands of dollars on multiple saddles, each time having to explain to our better half why all these saddles that look the same to them, just aren't right.
At Performance Saddlefits WA our aim is to break that cycle. We are a mobile saddle fitting service that provides a thorough, evidence based assessment of your horse, and works with you to find a saddle that works for all parties. We are able to provide advice on your existing saddle, or any other saddle that you might want to try out. We also stock a number of different saddles to provide solutions for the trickiest of horses. Whilst we do sell saddles, our number one aim is to preserve the health of your horse, and improve its performance.
More importantly we will endeavour to get you back in the saddle, so that you don't miss out on time spent with your equine partner, not to mention all of those social events and competitions that you have planned!
Contact: Alex Horsburgh, 4 Lawson Way, Darlingson, WA 6070, Australia, Tel: +61 402 110 507, Web: www.performancesaddlefits.net.au, Email: alex@performancesaddlefits.net.au
Back