We are excited to welcome Emma Sheardown to Team Bliss.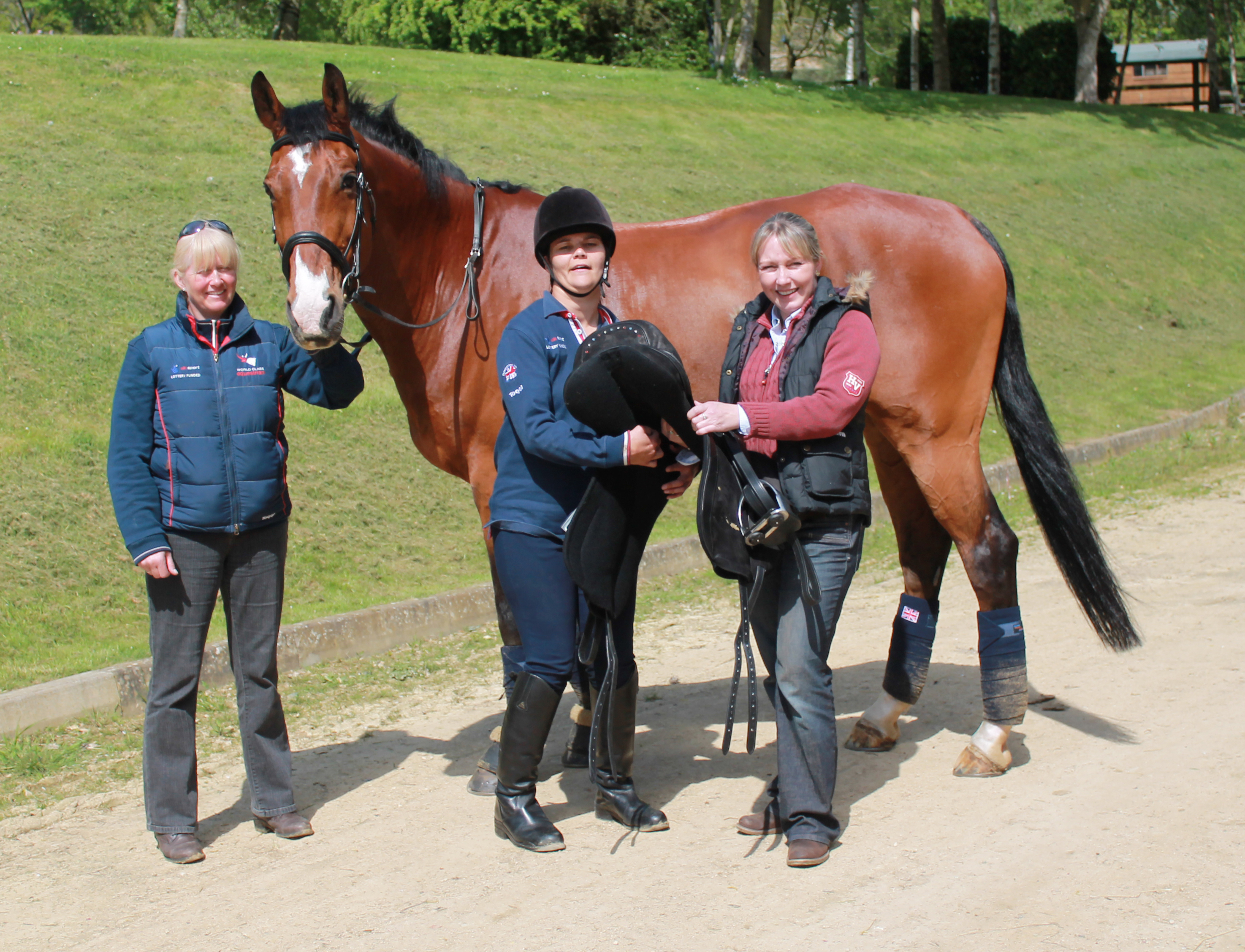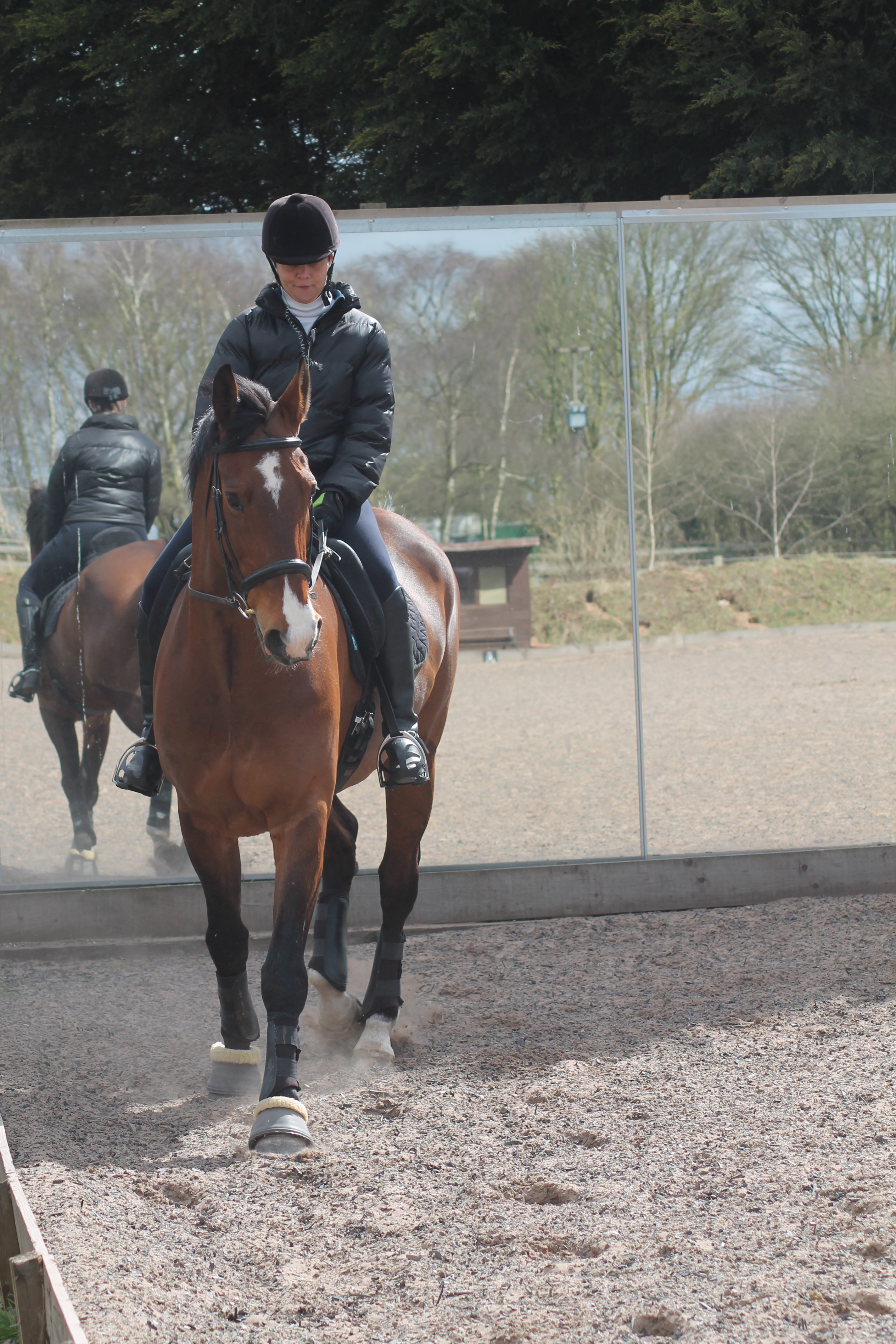 Emma is based with her trainer Angela Weiss in Nottinghamshire.
Being born with Cerebral Palsy, Emma's balance and the co-ordination of both arms and legs are affected, so finding the right saddle for Emma was crucial, as every little extra detail to enhance performance can help. Emma feedback was wonderful,
"I have been riding in my new Paramour Dressage saddle courtesy of ' Bliss of London' for six weeks now and I can't believe the difference that it has made to both my horse, Purdy's Dream (Eddie) and myself.
Eddie has never been an easy horse to saddle fit, but I am thrilled now to have a saddle that actually looks comfortable and stable on his back and allows him to move freely. On a recent visit from my Equine Physiotherapist, she commented on how much freer Eddie's shoulders were and how because they are now freer, improved muscle tone has started to develop.
From my point of view, over the last six months I have been working on the Lunge to basically re-build my position from scratch. This has been a long process, as I have had to focus on each area of my position individually and make sure that that area is solid before piecing it all back together again. As soon as I sat in my new Bliss Saddle it was like being given the 'Key to a door!' The saddle sat me in a more classic riding position straight away which meant that all my 'check-list' areas that I have been working on, became much more accessible to me!! I have even dropped down three holes on my stirrups and I am now very proud to be able to have a leg position that I have always dreamed of, but never been able to achieve! A big thank you to Nikki and Bliss Of London!! "
Emma started riding at the age of 2 after recommendation from her physiotherapist and developed through the wondrous organisation of the RDA, at the age of 16 she was introduced to dressage.
"In 2004 I was first selected onto the World Class Para Dressage Development Squad, and in 2010 after winning a Gold and a Silver Medal at the 2009 European Championships, and a Gold and a Bronze Medal at the 2010 World Equestrian Games (WEG), I was promoted onto the World Class Performance Squad: British Equestrian Federation / British Equestrian Teams"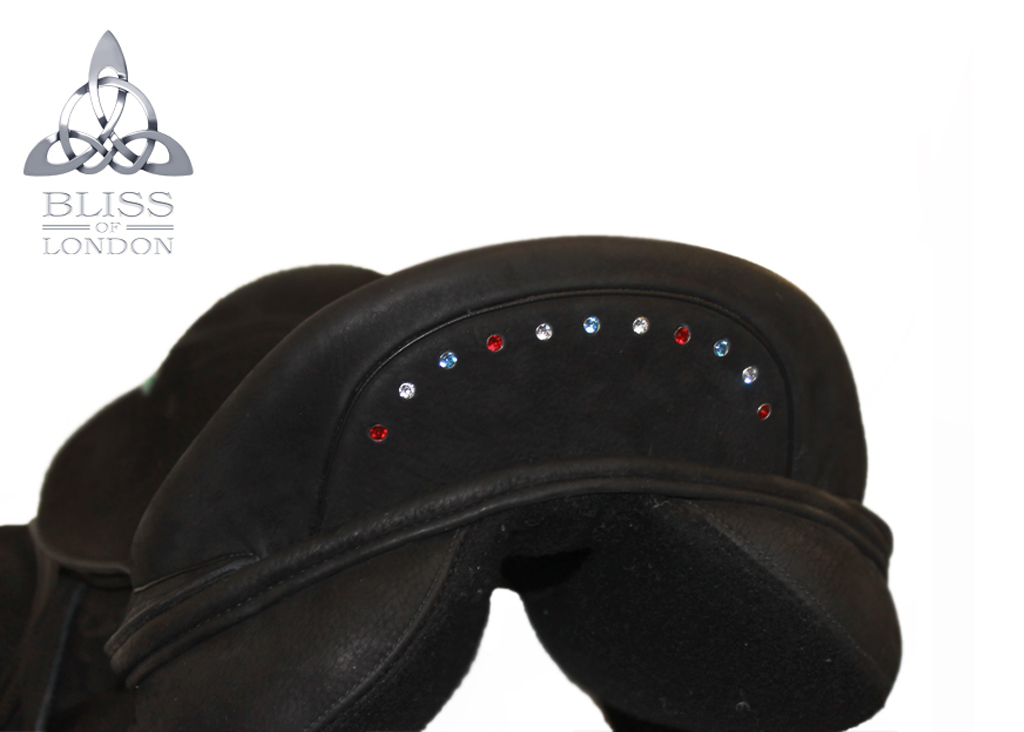 Although very narrowly missing out on London 2012 she is no stranger to international competition as her achievements show:
2012 – Short-listed for the 2012 London Paralympic Games
2011 – European Championships, Moorselle, Belgium Individual Silver Medal, Freestyle Silver Medal & Team Gold
2010 – World Equestrian Games in Kentucky, USA Individual Bronze Medal & Freestyle Gold Medal
2010 – Selected onto the World Class Performance Squad
2010 – Hartpury CPEDI*** 1st, 2nd & 3rd
2010 – British Dressage Para Summer Championships, Hickstead Won both Grade 1A classes, & came 2nd in the overall Freestyle
2010 – Moorselle CPEDI***, Belgium Won both Grade 1A classes
2009 – European Championships, Norway Individual Silver Medal & Freestyle Gold Medal
2009 – Moorselle CPEDI***, Belgium Won all three grade 1A classes
2008 – Long-listed for the 2008 Paralympic Games
2007 – Paralympic Games Qualifier, Norway Won all three Grade 1A classes
2006 – Saint Lo CPEDI**, France Won all three Grade 1A classes
2006 – Millfield CPEDJI, Great Britain Won both Grade 1A classes, & third overall
2004 – Madrid, Spain Won two Grade 1A classes, & came Second in the Kur
2004 – First selected onto the World Class Development Programme
Emma rides and owns Purdy's Dream aka Eddie, 1998 Bay 17hh Warmblood X gelding by Fandor Currently working at Level: Working Elementary / Medium. Like Emma, Eddie is Lincolnshire born and bred. Emma says " To me Eddie is a perfect gentleman and is lovely to work with and around. He always tries his best and really does look after me!!"
"Working with riders at any level is always rewarding to see how much a correctly fitting saddle can enhance performance, however for Emma this truly has been remarkable, with makes it even more worthwhile. The difference in her overall position was almost instant and we really look forward to helping as part of her support team, with the WEG in Normandy next year and of course looking forward to Rio 2016" Nikki Newcombe.
Back