Bert Sheffield – Canadian International Para Equestrian Dressage Rider- No2 in the FEI World Rankings and is the top placed Grade III rider.
Bert has had a busy few weeks! First the exiting news that she has been selected to represent Canada at WEG with one of the three horses that she has qualified . Training with Gareth Hughes has been intense and her own level of fitness with her own personal coach. Riding in thunderstorms and dashing off for new hat and boot fittings plus new bridles for the boys and girl. And finally a very exciting film and photo shoot but more on that later.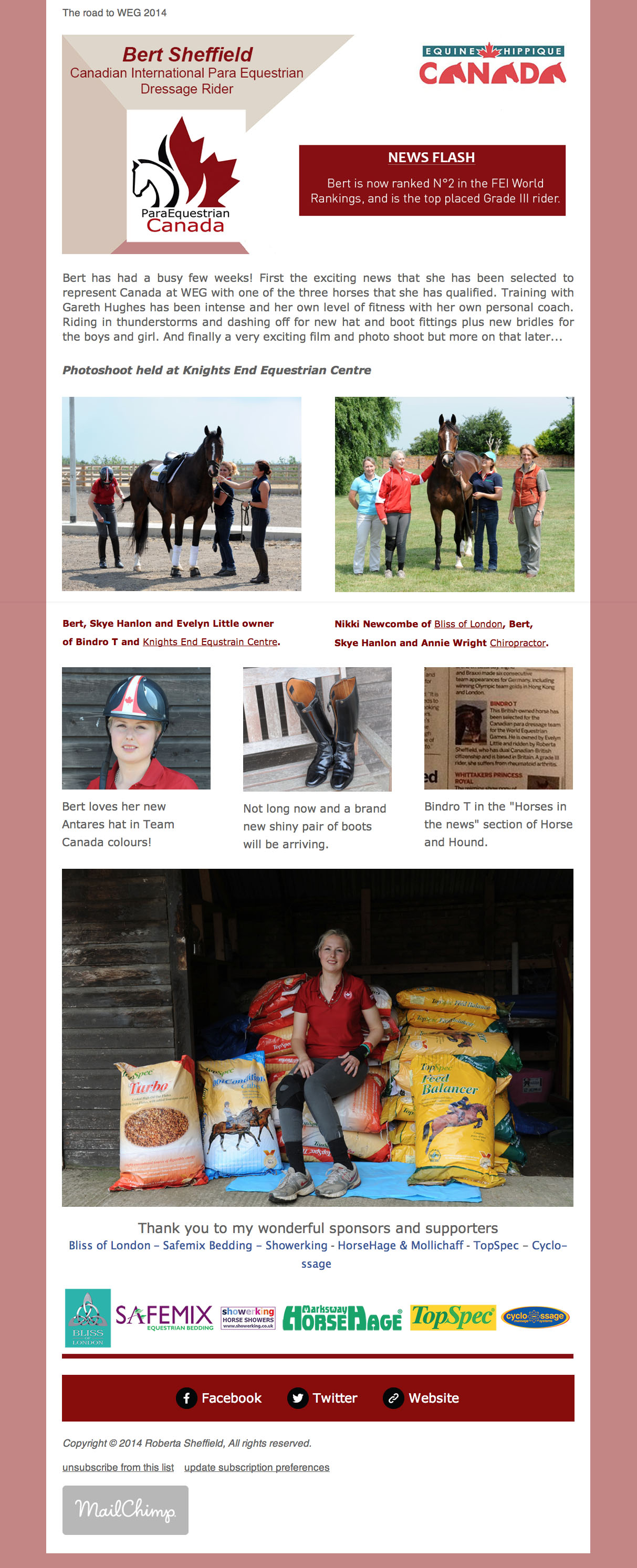 Photoshoot held at Knights End Equestrian Centre.
Pictures above:
1. Bert, Skye Hanlon and Evelyn Little owner of Bindro T and Knights End Equestrian Centre.
2. Nikki Newcombe of Bliss of London, Bert, Skye Hanlon and Annie Wright Chiropractor.
Bert loves her new Antares hat in Team Canada colours!
Not long now and a brand new shiny pair of boots will be arriving.
Bindro T in the "Horses in the news" section of Horse and Hound.
http://www.knightsendequestrian.co.uk
http://www.ardenwoodshavings.co.uk/equestrian/our-equestrian-products/safemix-equestrian-bedding/
http://www.horsehageforage.co.uk
https://www.facebook.com/BertSheffieldParaEquestrianRider?fref=ts
https://twitter.com/hopalongrider
http://www.bertsheffieldparaequestrianrider.com
Back